Anyone for a cream tea?
The children had a ball celebrating the Queen's 90th Birthday in style!  During the morning we learnt all about the modern day royals and loved looking at pictures of the adorable Prince George and Princess Charlotte.  We then glammed ourselves up by making crowns full of bling!  There was certainly no shortage of gems and crystals in Year 2. 
Once we were all jazzed up we made sandwiches and prepared scones with jam and cream for our tea party.  We couldn't wait to tuck into our tasty treats!  Yum Yum! 
Then it was time to PARTY...
Kara the dancing queen
Hassan's moves
Ewan and Tyler boogie
Welcome to the Year 2 page!
It's the summer term! Welcome back, I hope you are all ready for lots of growing activities in Year 2.  We have had an exciting start to our new Science topic by visiting the E-Zone.  We were all prepared in our wellies and began by building dens, we thought about what animals need and how to keep them safe and happy in their habitat.  Then we created colour cards by collecting as many natural materials as we could.  After lunch we were equipped with nets to do some pond dipping! We went on a mini beast hunt too.  The children loved the day and learned lots of facts, their behaviour was impeccable. Well done Year 2! 
Home Learning...our projects
The children have not only been busy at school but also at home which is fantastic.  A big thank you to all the parents who completed a project with their child over the holidays.  We really enjoyed sharing them and they are all displayed in the classroom.  We have had lots of germination so the children must have green fingers! 
In Literacy and Language we have started our new unit.  This term we will be writing our very own fairy tale.  The children have already been immersed in the story 'Beauty and the Beast'.  They have been reading the story independently, acting out scenes and creating some freeze frames of the significant points in the tale.  They have really enjoyed reading a traditional tale and we will be reading more in our wider reading sessions.  Our grammar is all about conjunctions so we will be aiming to get lots of different examples in our writing.  
Stupendous storytellers...
We have been working really hard on our expression in Literacy and Language, trying to become confident storytellers not just readers.  We are taking care when we see punctuation in a text and using a variety of voices when we see dialogue.  The children have made great progress with their reading and they on well on their way to becoming confident, independent storytellers.  Listen to the read at home you may be surprised! 
We have been making cards for the queens birthday with Mrs Hartley.  The children discussed their design, what they were going to write inside the card and then made their own to send to the queen for her special celebration. We hope she liked them and we have a response soon! We will let you know as soon as we hear anything. 
Have a look at our designs...
Here you will find all the latest news from Year 2.  We are well into the academic year and have been very busy, scroll down to find out more...
Eggtastic Easter Bonnets
The children looked great in their Easter bonnets and were very excited to show them off in front of the judges. I would like to thank everyone for their effort and creativity.  We had churches, Lego Easter designs and of course spring inspired creations. Take a look...
Look at our eggcellent egg... 
The children have designed a large egg to be displayed in a shop window in Dudley for the Easter festivities.  They looked at many different design ideas and after a class vote it was decided our egg would be full of the joys of Spring.  The children each did a green hand print which made the foliage, they also drew a collection of wild flowers to add the spring touch.  We are really pleased with our egg and look forward to seeing it displayed in the shop window. 
Spring surprise...

Oh Gnome!
In Literacy and Language the children have been reading a play script called 'Oh Gnome!'
They have written their own play script using the correct features and created a film trailer that they have presented. We also had a little fun with the green screen and superimposed ourselves in Gran's garden with Jerome the gnome!
St. Patricks Day Celebrations!
With Mrs Hartley the children learnt all about St. Patricks day, made hats and even tried some soda bread.  "The soda bread is delicious, I am going to ask my mum to buy some" commented Lucas.  
Only smarties have the answer! 
During our data handling focus in Maths we each constructed a tally chart using a box of smarties.  We found out how many of each colour we had and then created a block diagram using the information.  
World Book Day!
We were very kindly asked by a lady named Claire if we would like to visit Waterstones book shop in Merry Hill on World Book Day.  Of course we said a very BIG "Yes!".
Claire works at the store and thought we could put our book token vouchers to good use! We walked down to the centre and made our way to Waterstones.  Once in the shop we browsed at the books and brought our favourites.  Thank you to all the parents who sent in extra money for the children, this really did go to good use.  We all loved the children's section of the shop and spent a lot of time reading blurbs and finding out about famous authors and illustrators. The class behaved brilliantly on our outing and were great role models for our school. 
Thank you for the invite Claire. We would love to come back again one day! 
We would like to say a big 'Thank you' 
to our school governor Mr Sanders for spending the morning with us.  We loved talking to him about our school and our learning.  He helped us with our Maths and listened to us read in Literacy and Language.  We hope he enjoyed being part of Year 2! I know Mr Sanders is planning another visit soon.
Ready, steady, pancake!
On Shrove Tuesday the children took part in Pancake Races.  The children were all so fast even though they had a frying pan in one hand, they were naturals!  A big thank you to 'Helping Hands' for organising this event and congratulations to our finalists and class champion Liam Yardley. 
Happy Chinese New Year!
With Mrs Hartley the children have learnt all about Chinese New Year and the tale behind it.  They tried prawn crackers, made lucky money envelopes, opened fortune cookies and even received their very own chop sticks.  Don't forget to have a go at using them at home.  Thank you Mrs Hartley! 
We wish you much luck in the year of the Monkey!
Literacy and Language
During these sessions we are going to be reading poetry by our new significant author Carol Ann Duffy.  We will also be performing poems and role play. At the end of the unit we are going to write our own poems, we look forward to sharing them with you.
We are poets and we didn't even know it!
In Literacy and Language we have been reading lots of different poems.  We have learnt new poetic vocabulary and understand words such as rhyme, repetition, alliteration, stanza and adjective.  Ask us about these new words at home! 
As well as this we have performed our favourite poem with a partner, we are excited to share them in assembly to the school.  
Listen to our fabulous performances...
Call Alligator...
River...
Call Alligator
River...
Right angle, right angle where are you?
In Maths we have been searching for right angles using a right angle finder.  We found lots in the classroom and have learnt a right angle is a square corner.  It is just like a quarter too! We have also been learning about turns...we felt a little bit dizzy after turning one quarter, one half, three quarters and even whole turns both clockwise and anti-clockwise.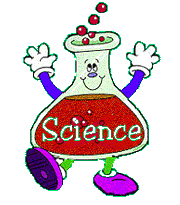 All about animals
In this unit the children will be learning about how humans and other animals are born, grow and change and what we need to survive and be healthy.  The children have classified different kinds of animal babies and learnt the basic needs that are shared by humans and animals. We will soon be exploring the need for humans to eat a varied diet, keep themselves clean and to exercise.  
History
A blast from the past! 
With Mrs Hartley the children have been finding out about old toys.  They have had lots of fun playing with many old toys and comparing them to modern day. The children have thought about their favourite toy too.  They have even made their own thaumatrope! Take a look at these...
R.E
As part of our Sikhism topic we have learnt about the Gurdwara which is the Sikh place of worship. We know that Sikhs go to the Gurdwara to pray and learn more about the Sikh faith.  During one session we role played being in the Gurdwara, we had to take our shoes off and cover our heads as a sign of respect.  Next we bowed in front of the Guru Granth Sahib (the holy book) and touched our forehead on the floor. We are enjoying learning about different beliefs and religions.  
Today a reader...tomorrow a leader. 
We have started a new class book called 'The World According to Humprhey' by Betty Birney. This is the first story of a large collection of books about a mischievous little hamster called Humphrey.  We begin at a pet shop and go on an amazing journey with Humphrey as he becomes a class pet.  He teaches the children so many important lessons and learns a few things on the way too.  We are all looking forward to finding out more. 
Autumn term 
It's the start of a brand new year and we are all very excited to begin the autumn term with a BANG! 
The children have had a superb first week back and have settled into their new class perfectly.  Mrs Hartley and I are extremely proud of them all.  They look so very smart in their new uniforms too!
Our learning in English...
The children have been watching a clip about a minion called Dave.  They have been extremely motivated to write about the film clip and it has been fantastic to inspire them with a topic that is very engaging. We have been working very hard on basic punctuation and the children are beginning to write consistently using punctuation throughout their work. 
Take a look...
Check out our star writing:
Today a reader...tomorrow a leader!
We are all enjoying our class book 'Pippi Longstocking'. This book is all about a rather peculiar little girl and her adventures.  It has really captivated the children's attention and they are always asking if we can read more and more each day! I am aiming this year to promote a love of reading, please help too by reading a range of different books and stories with your child at home.  Don't forget children's magazines and comics are a great alternative for more reluctant readers. 
Phonics books will be sent home for you to read with your child.  I am very excited about starting our fantastic Literacy and Language units with the children as soon as they have finished the Phonics scheme.  Let's get them ready and well prepared by reading the phonics books with them at home.  
     *     *     *     *    *     *     *      *     *     *     *      *     *     *     *                                                       
  Counting, numbers bonds and tables!
We have made a very constructive start to Maths this year and are already well under the way to learning our 10, 2 and 5 Times Tables.  Learning these tables and being able to recall these facts rapidly is an expectation in Year 2. We are beginning with the tens times table.  Please ask your child some questions and see how fast they can answer! 
In Maths we have been counting in tens, placing numbers on a number line and finding pairs to 10 and 20.  Knowing these number bonds is crucial and will help when we move on to learn more mathematical strategies.  
We we have learnt a number bond song...
1 and 9 get along just fine,
2 and 8 are always late,
3 and 7 were made in heaven,
4 and 6 are in the mix,
5 and 5 like to jump and jive!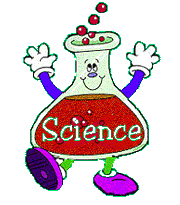 In Science we have started a new topic on Materials.  The children have been on a material hunt and are learning all about their properties.  We have some super scientists in Year 2 and are going to be exploring this more over the coming weeks.  See what materials your child can spot at home.  
*     *     *     *     *     *     *     *     *     *     *     *     *          
RE
In Religious Education we are delving into the Sikh faith.  We are learning what it is like to become a Sikh and looking at the believes of Sikhism.  The children have found this very interesting and it has been fantastic to share different beliefs with them.  
Important messages! 
PE will be every Wednesday. Thank you to all the parents who have provided their child with a new PE kit this year.
Planners...
The children's new planners for this academic year have been sent out.  They will be sent home every Friday.  These are a valuable tool for parent/school communication so please take the time to read and fill in your child's planner every week. 
Roald Dahl Day Celebrations!
On Friday 25th September we thought about the fantastic author 'Roald Dahl'.  We looked at some of his famous stories and watched a LIVE show that taught us all about the author.  We even learnt how to draw the grotesque Mr Twit! 
A special visitor...
We were very privileged to had have a famous Para-Olympian athlete come to school, her name was Katrina Hart and she told us her very special story.  She also helped us take part in a sponsored event, we had to complete lots of different exercises! 
We really did work hard...

It's Christmas!
The children did a superb performance of their nativity 'A Midwife Crisis'. We hope you all enjoyed it and had as much fun as we did performing and rehearsing the play.  I would like to thank each and every child for their hard work and confidence, it really was fabulous!
A little reminder of us all in character...
Red hat, white beard, twinkle in his eye...
it must be Santa Clause!
Thanks to Kinver Rotary club we had a VERY special visitor at school.  It was only Mr Clause himself! The children were very polite when they met Santa...
That's it for now! More news and photographs on the way!