Are you still learning your times table facts?
As we approach the end of Year 2, the children will be advantaged, if they have learned to recall x and ÷ facts for the 2x, 5x and 10x tables. We have now covered all facts in class and so we're now revising these, ready to have mastered them by the time the children move into Year 3 and begin learning a new set of facts!
 * 
*
*
*
*
  Swimming Lessons 
*
*
*
*
*
This half term, the children in Year 2 will be developing their swimming skills!
We will be going swimming every Tuesday - so don't forget to pack your swim suits and towels and bring them in a waterproof bag.
Can we also ask that if your child can't remove their own earrings, that they are removed for this session, to ensure your child's safety.
Parents are reminded that swimming sessions are a curriculum requirement and it is expected that all children will participate.
If any keen parents want to help out at home, below is a link to a list of words that would be useful for your child to be able to read and spell.
The list contains words that use suffixes (patterns of letters added to the end of a root word, that change the meaning or function of the word). This is an important reading and writing requirement for Year 2 children, so any extra practice at these would be really useful to your child.
To further help your child, try using as many of these words as you can, in every day conversations with your child, to help build their vocabulary and use of language... this will ultimately help them to use these words in their own writing, and show off their skills!
Download the 'Words Containing Suffixes' here!

Have fun with Fractions!
Click the link below to play 'Papa's Pizzeria'. Be the manager, take the orders, position the toppings correctly, cook the pizza for the right time, cut it into the correct fractions and receive 'tips' for your efforts! It's easy to begin with but gets harder as more and more customers want some of your tasty pizza, served just the way they like it!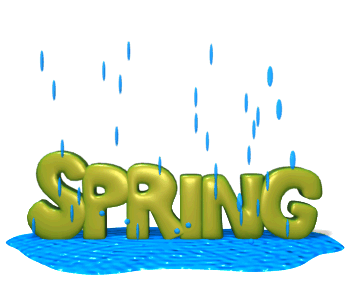 Free Books! Our visit to Waterstone's!
The World Book Day Tickets for 2017 had just been printed when our local Waterstones Store swiftly invited Year 2 down to their store,  grab one of the one-off, £1 books, that are specially made for World Book Day, before they were all snapped up!
All dressed in our costumes, we headed down to the book store and spent the morning perusing the shelves. We all found something, and spent our vouchers on a lovely new book! The children were so excited to have their new books. Please do find some time to read a chapter or two with your child - we're sure they would love to share their book with you!
The children were invited to Pizza Express to make their very own pizza and have a tour around the restaurant.  We started off by visiting the kitchen, we learnt lots of facts about Pizza, the restaurant chain and food hygiene.
Moni one of the chefs asked us to remember one fact, ask your child what they can recall from our trip.  The adults learnt lots too, I didn't realise that the first Pizza Express restaurant opened in 1965!
We then made our way downstairs to make a pizza, we started off with flour and dough.  We were very good at flipping the dough from palm to palm and making a crust with our finger tips.
Next we added the tomato passata using a ladle to swirl it around the whole base of the pizza.  The cheese came next, we sprinkled this on top.  Our pizzas were then ready to go in the ovens, they were very hot and the pizzas only took 5 minutes to cook. 
Moni and Mello then got the pizzas out of the oven using a long handled spatula and put them into boxes.  We were very careful when we carried our pizzas back to school.  They smelt delicious and we couldn't wait to eat them.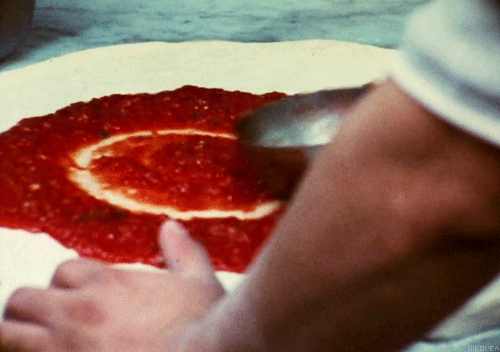 Italian chefs in the making...
Let Literacy and Language begin!
The children who have finished phonics will be starting their brand new Literacy lesson this term.  We are very excited about this achievement and can't wait to get started.  Our first story is called 'Sister for Sale' and is all about friendship.  The children will be experiencing new texts, writing for different purposes and even taking part in some drama activities.  We look forward to keeping you up to date with our Literacy achievements this term!
*    *    *    *    *    *    *    *    *    *    *    *    *    *    *    *    *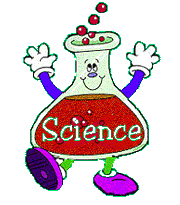 All about animals
During the Spring term the children will be learning about how humans and other animals are born, grow and change and what we need to survive and be healthy.  The children have classified different kinds of animal babies and learnt the basic needs that are shared by humans and animals. We will soon be exploring the need for humans to eat a varied diet, keep themselves clean and to exercise.  
We are very lucky in Year 2 to have a visit from Ester, a stained glass expert.  She told us all about stained glass, how it is made, where you would find it and how you make different colours.  Some colours are kept a secret still today!  She also explained that every piece of stained glass has a story behind it.
We then started to think about our own Christmas stories as we were all feeling rather festive.  We then created some designs thinking about our own stories.  As our finished pieces will be gifts for loved ones we thought about them too.  Ester is due back again with our designs ready to paint- how exciting!
A piece of art!
The children worked together to create a stunning class canvas in Year 2!  They followed instructions fantastically and each had a part to play in the making of our canvas.  We got rather messy but we had a great time and realised the importance of teamwork and co-operation.
What a masterpiece...
Our learning in English...
The children have been watching a clip about a minion called Dave.  They have been extremely motivated to write about the film clip and it has been fantastic to inspire them with a topic that is very engaging. We have been working very hard on basic punctuation and the children are beginning to write consistently using punctuation throughout their work. 
It's the start of a brand new year and we are all very excited to begin the autumn term with a BANG! 
The children have had a superb first week back and have settled into their new class perfectly.  Mrs Kennedy, Mrs Hartley and I are extremely proud of them all.  They look so very smart in their new uniforms too!  We have already written a brilliant letter and been busy finding numbers on a number line.  As well at this we have made a great start to learning our 10 times tables and spotting different materials around school.  Lets make every day AMAZING in Year 2!
Take a peek at our brand, new classroom!  Year 2 are very lucky as we have created a brand new space for them.  It is very bright and full of colour!  The children love our new room and we hope it will be a stimulating working environment for everyone.
Today a reader...tomorrow a leader!
We are all enjoying our class book 'Pippi Longstocking'. This book is all about a rather peculiar little girl and her adventures.  It has really captivated the children's attention and they are always asking if we can read more and more each day! I am aiming this year to promote a love of reading, please help too by reading a range of different books and stories with your child at home.  Don't forget children's magazines and comics are a great alternative for more reluctant readers. 
Phonics books will be sent home for you to read with your child.  I am very excited about starting our fantastic Literacy and Language units with the children as soon as they have finished the Phonics scheme.  Let's get them ready and well prepared by reading the phonics books with them at home.  
*   *   *   *   *   *   *   *   *   *   *   *                                        
  Counting, numbers bonds and tables!
 We have made a very constructive start to Maths this year and are already well under the way to learning our 10, 2 and 5 Times Tables.  Learning these tables and being able to recall these facts rapidly is an expectation in Year 2. We are beginning with the tens times table.  Please ask your child some questions and see how fast they can answer! 
In Maths we have been counting in tens, placing numbers on a number line and finding pairs to 10 and 20.  Knowing these number bonds is crucial and will help when we move on to learn more mathematical strategies.  
We we have learnt a number bond song...
1 and 9 get along just fine,
2 and 8 are always late,
3 and 7 were made in heaven,
4 and 6 are in the mix,
5 and 5 like to jump and jive!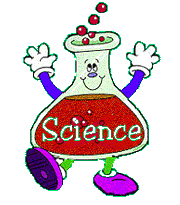 In Science we have started a new topic on Materials.  The children have been on a material hunt and are learning all about their properties.  We have some super scientists in Year 2 and are going to be exploring this more over the coming weeks.  See what materials your child can spot at home.  
*     *     *     *     *     *     *     *     *     *     *     *     *          
RE
In Religious Education we are delving into the Sikh faith.  We are learning what it is like to become a Sikh and looking at the believes of Sikhism.  The children have found this very interesting and it has been fantastic to share different beliefs with them.  
*  *  *  *  *  *  *  *  *  *  *  *  *  *  *  *  *  *  *  * 
Important messages! 
PE will be every Thursday. Thank you to all the parents who have provided their child with a new PE kit this year.
Planners...
The children's new planners for this academic year have been sent out.  They will be sent home every Friday.  These are a valuable tool for parent/school communication so please take the time to read and fill in your child's planner every week. 
That's is for now, more information, exciting news and photographs on the way!