Happy Mother's Day!
What a fab morning we had, inviting our Mommy's into Nursery to share our learning journeys and treat them to a special performance of a song we learnt! We also gave them a present and they even got a kit-kat so they could, 'take a break'! We hope you had a lovely morning... you deserve it!
This term we have been learning all about living and growing. We have talked about what plants need to help them grow, we made our own beautiful daffodil pictures using paint and collage!
We even looked at what we might find hiding in the mud...MINI-BEASTS!
We had such fun celebrating Pancake day in Nursery. We learnt a new song, made pancakes and then had a go at flipping and catching them! We decorated them and then most importantly...we ate them!
Spring
I'll huff and I'll puff and I'll blow your house down!
You may be hearing this familiar phrase a lot at the moment as we have started this brand new year with a firm favourite Fairy Tale...you guessed it 'The Three Little Pigs'.
The children will be immersed in this story, they have already learnt repeated lines, become builders in our new construction area and even been fixing the broken houses.
Then we took our learning outside...
"Not by the hairs on my chinny chin chin"
There is nothing more special than working with children at Christmas time. Nursery was full of magic in the run up to Christmas, we really engulfed the children in the enchantment and festivities. We read the story 'Stick Man' and got creative by painting pictures using
straight lines and strokes. Of course we decorated the Christmas
tree with lots of tinsel and we even invited our parents in to help us make some Christmas crafts.
********************************************
A rather special visitor dropped by on our fantastic 'Polar Express Day'
Father Christmas wished us all a very Merry Christmas and told us we were all on the 'Good List' HO HO HO!
**************************************************************
Oh Help, Oh no, its the...
Gruffalo!
The Gruffalo has swiftly become one of Nursery's favourite stories. We have joined in with the familiar phrases, acted out parts of the story, made Gruffalo Crumble and even Knobbly Knees...yummy!
Our taste buds are developing...
Tangy apples, tart raspberries, sweet crumble, crunchy sugar topping...delicious!
Someone wasn't too keen!
Trying new things helps us to form likes
and dislikes
.
***********************************************************
Remembrance Day
Halloween Fun....
We have had a spooktacular time in Nursery celebrating Halloween. We have read the books 'Room on the Broom' and 'Meg and Mog'. The children have made a variety of Halloween treats too. They have loved dressing up as little skeletons, wicked witches and even pumpkins!
We have conjured up magical spells in a cauldron and created chants whilst waving a wand in the air 'Hocus, pocus!'
Pumpkin Carving
We were set a challenge to carve a pumpkin.
Mrs Hutton helped scoop out all the insides and the seeds which she put in a bowl. When she wasn't looking we explored the mush and stirred it with a spoon. "Yuk!" said Ruby.
Can we tempt you with a wicked hat?
We transformed an ice cream cone into a pointy witches hat. They were delicious even if we did get chocolate everywhere. We couldn't wait to lick our fingers after...that was the best bit! 🤭
...or a cheesy broomstick?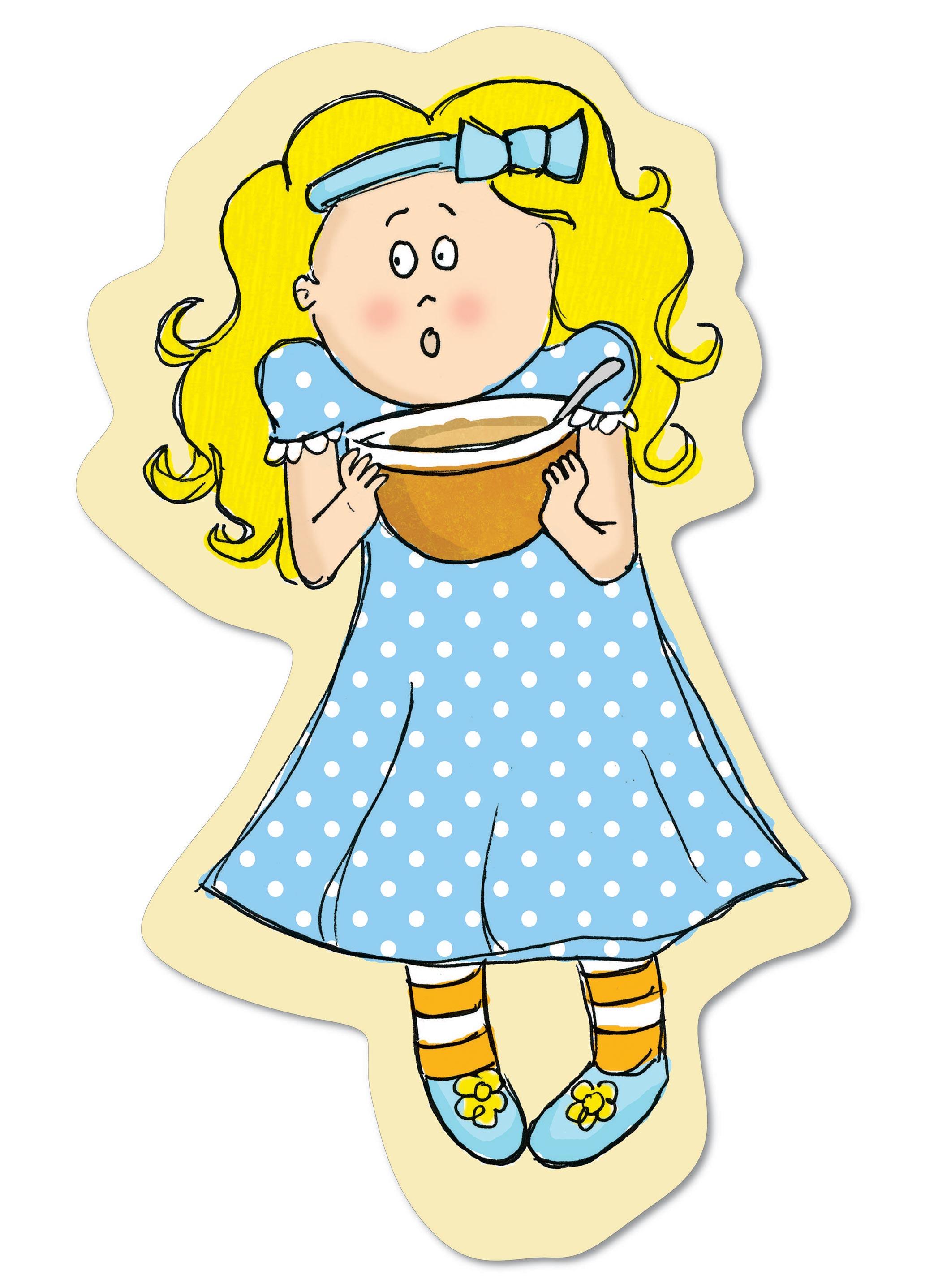 When Goldilocks went to the house of the bears...
We read the story 'Goldilocks and the Three Bears'. We then did lots of learning; we compared the size of the bears, explored porridge oats, learnt actions to a song and created a bar chart. Of course we did some cooking; this included making porridge and flapjacks...we are becoming little chefs!
We can order the three different sizes!
Next came 'The Little Red Hen'
This story taught us the importance of helping others and working together. We all decided that we would help the Little Red Hen!
We learnt the names and sounds of farm animals, played with red playdough and remembered repeated phrases from the story.
And cooking...well this time it was bread and sandwiches.
***************************
Climb, Clamber and Slide!
We love to develop our physical skills both indoors and outdoors. This helps us in all areas of learning.
Just look at us....
Wonderful Wednesdays with our sports coach Tom
PE with Tom is every Wednesday. We are doing so well balancing, finding a space and kicking a ball. Keeping active develops our muscles and gets our bodies prepared to write and draw.
Playing with the parachute is something we really enjoy! We play games, make waves and last week we used the parachute to make the Little Red Hen fly! Whoosh she went into the air.
This helps us work as a team and use our arms to move the parachute up, down round and round.
We have had a fantastic start to the school year. Children look very smart in their uniform and have settled in well. Our room looks very lovely with a new slide which we have had lots of fun using.
We have started the year with a favourite traditional story; The Gingerbread Man. We have been very busy with lots of exciting things. We have been making gingerbread men, painting pictures, mark making, counting and exploring gingerbread scented playdough.
We decorated our Gingerbread Men too.