Welcome to the Year 2 page for 2017-2018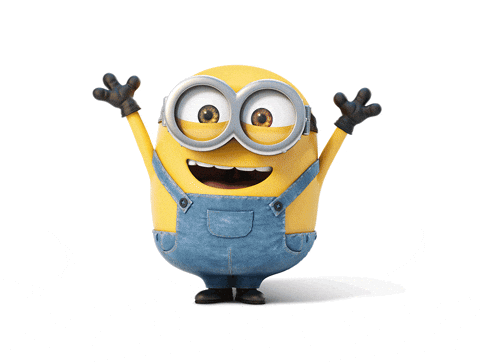 Year 2 have made a fantastic start to their final term in Key Stage One. The children are fully engaged in all of their learning and can't wait to soak up all of the brilliant things that we are doing in Year 2.
It's going to be a great term!
Come on England!
To celebrate England making it through the group stages, we held a 'Goal Shoot Out day!
Everyone had an awesome time and Year 2 definitely showed off their fancy footwork, putting to good use all the skills, our sports coach, Tom, has taught them this year! Check out some of our fantastic footballers, below!
Designers of the future!
Year 2 have just begun a design technology project where they are designing and making a hand puppet. Children are busy creating their initial designs and practising their sewing skills so that they have the skills they need to join their fabric together. It takes lots of concentration but so far we are really impressed! Well done year two. More photos to follow as the designs start to take shape......watch this space.......
The next step.
So, we have designed our puppets and practised our sewing now it's time to make our designs come to life! First of all we made a cardboard pattern, then pinned it on to felt and cut it out. Next we pinned our designs to the hand puppet template and stitched them on. Some children have stitched on buttons, embellishments and even embroidered some fancy stitches! One step left till our masterpieces are finished.........we will update again soon!
Our designs come to life...
WOW, wow, wow! Our puppets are finished and they look spectacular. Year 2 are feeling very proud of themselves. I wonder what they will create next...

Say Peas!
As part of our learning in Science and Art, Year 2 have been planting seeds of different varieties, investigating the conditions that affect germination and finding out about an artist called Giuseppe Arcimboldo, who used fruits, vegetables and seeds to create portraits. The children have made great start to this topic! Look out for more of their fabulous work, on display here, as the term progresses!
Here are Year 2, recreating the work of Guiseppe Arcimboldo
The Royal Wedding
Year 2 celebrated the wedding of Prince Harry and Megan Markle in style on Friday! We had Prince and Princess school in the morning where we learned how to drink tea from a proper cup - not forgetting to extend the pinky finger, of course! We learned to dance the waltz, speak the Queen's English using correct diction and pronunciation, perfected our bows and curtseys, before decorating our very own royal crowns in preparation for afternoon tea and a wedding on the playground in the afternoon! We had such a wonderful day and we spoiled with beautiful weather for the prestigious occasion!
Our Royal Wedding Celebrations!
Crown Competition Winner!
As part of the Royal celebration, the kitchen ran a competition to decorate a crown! In Key Stage 1, this little princess was our Royal winner - chosen by the kitchen staff, who had a very hard job to select just one winner! Well done Lacey! You did a fantastic job on your crown!
Swimming!
We are so proud of all of the children in Year 2 who have started swimming this term. After a few initial nerves the children are now bursting with excitement each Tuesday as its the day for swimming! All children have learnt how to enter the water safely and are growing in confidence in the water each week. I'm sure we will have more children who can swim without buoyancy aids soon. Well done Year 2.
Down on the farm.

In Geography this term children are learning about the farm and how this is similar and different to life in a city. On Monday (in the very blustery wind) Year 2 had a wonderful day out at Hatton Adventure World. We had a great time exploring the farm and seeing lots of different animals. Children fed the goats, cuddled guinea pigs and enjoyed the tractor safari. We even saw some lambs who were just a couple of days old! It was a fabulous day out and children were excellent ambassadors for our school. We could not have been more proud of the children throughout the day.
Happy New Year! Welcome back Year 2.
We are so proud of the way the children have settled back into school life. They are immersed in their learning and are full of enthusiasm for everything that we do. A great start to the new year, well done everyone.
Tell the Time

We have been learning to tell the time to the nearest 5 minutes. Have a practice by playing the game, up to level 4.
Super Scientist Challenge
Our Parents came to School
The children were so excited to have their parents come in and join us for the afternoon. The challenge was set, to make a marble run that would make a marble fall to the bottom slower than any one else's.
Parents commented that it was 'fantastic to spend time together during the school day' and that they 'loved finding out more about what the children had been learning about'.
We are going to test the marble runs next week - so look out for the results! For now, check out the pictures below to see the children and their grown ups working hard... and being a teensy bit competitive!
World Book Day Fun in Year 2
Let Literacy and Language begin!
Children who have now completed our phonics scheme will start Literacy and Language this term. This is a fantastic achievement and we are very excited to start our first unit of work called 'Sister for sale.' Children will closely read a story before writing their own stories which are set in a school. We can't wait to see how the children progress this term.
To support your child's learning you may want to read one of the recommended texts with them at home. These can be found in the local library. Please make sure that children are spending time each night practising their reading.
Unit two is all about Underwater Poetry! We have been having lots of fun reading and performing different poems. Our class favourite is called Tiger! Now we are writing our own poems about wildlife creatures that live under the sea! We are having to use our imaginations and the poetic techniques that we have learnt. Watch out we will publish some of our work here soon!
Here are a few books to read at home. These should be available in the Library or in well known book shops. Get reading year two!
Year Two have entered the 'Spelling Zone'. Each week they will be focusing on a different spelling rule. We will be keeping our eyes open to see who is trying really hard to apply the spelling zone rules when they are writing throughout the school day!
In no time at all we are confident that you will all be super spellers!
How can parents help with spelling?
In Key Stage 1, there is a list of 'Common Exception Words' that we like to call 'Tricky Words' and by the end of Year 2, children should be aiming to spell lots (and hopefully all) of them correctly!
For parents who are super keen to help out, there is a link below, where you can download the list for your child and practice with them!
When these tricky words are spelled correctly in the children's work, there are stickers and house points up for grabs - so they're definitely worth practicing!
Key Stage 1 Common Exception Words
Poetry Performances
We are working hard this half term with to learn different calculation strategies for addition and subtraction. Children have made a great start and have learnt how to subtract numbers mentally and on a number line. As well as this they will be learning about multiplication and division, 3D shape and measures.
Please help your child at home to recall facts from the 2,5 and 10 times table. They must be able to recall these facts accurately and speedily by the end of year two. Look out for the next maths challenge too - we are so proud of all the children who take part. Thank you for supporting them at home with these super challenges.
The children are now excitedly using 'Times Tables Rockstars' to help them become quicker and more confident with their recall of times table and division facts.
We're really looking forward to finding out who will become the first Rock Legend in Year 2! Keep practicing and you will be as quick as a flash, in no time!
If there are any problems with logging on, or if the children loose their usernames and passwords, please see Mrs Kennedy who will get another copy printed for you.
Length.
Year 2 have been having lots of fun measuring. They have been using the meter rulers to find out how long things are. Later in the week children will be measuring small objects too.
Continuing with our theme of 'What a wonderful world' Year 2 children are learning all about Africa this term. They are going to be taking on the role of explorers and are focusing on finding out about life in Kenya. They will be learning about the natural Geography in the country before going on safari! Children will be mapping their own safari park and will learn about the lives of the people who live and work there too. We will be sharing some of our work here soon. Watch out!
We had great fun designing our own Safari Parks. We learnt how to show all of the different features on a map using symbols and put these into a key. It was great fun pretending to go on Safari in a jeep too. After that we worked hard to write sentences to persuade people to visit our super safari parks!
We've had so much fun today learning about the Maasai tribe and their culture. We learnt about the huts that they live in, how they build them and the clothes that they wear. It was lots of fun dressing up in African clothes. Next we are going to make our own African jewellery. Learning in Year Two is great!
We love Djembe!
As part of our African topic Year Two children are learning to play the African drum called a djembe! They have made a fantastic start and can now copy different rhythm patterns using open and closed tones. Children understand that all music has a beat and that this keeps us all playing together. It's great fun.
We love Djembe!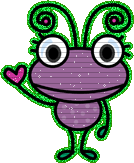 Science - Glitter Bugs!
As part of our 'Growth and Survival' topic, we have been learning about things that humans need to survive and be healthy.
In one very messy lesson, we learned about how easily germs can pass from one person to another. In pairs, we each covered our hands in a different coloured glitter which represented the germs. Then we shook hands and high fived each other and we could clearly see how we had passed our 'germs' onto our partner's hands!
It was lots of fun... and very messy!
We were sure to give our hands a VERY good wash after that lesson!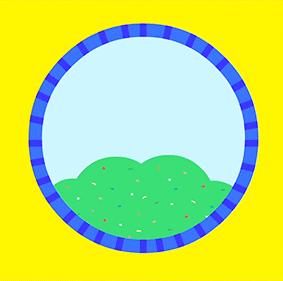 Look out for more updates throughout the Spring term!
Year 1 and 2 - October Maths Challenge
There are 3 buckets of leaves: red leaves, orange leaves and brown leaves.
The red leaves are equal to the brown leaves.
There are 2 more orange leaves than the brown leaves.
There are 20 leaves altogether.
How many of each colour are there?
Explain how you worked out the problem and bring it into school, to complete the challenge for the month of October! Good Luck!
All children have now been given a planner! The planners are sent home every Friday and can be brought back into school during the following week, ready for Mrs Eden, Mrs Kennedy or Miss Horner to fill in, keeping you informed of things that we have been up to or to pass on any messages to you all.
We appreciate parents' support with these and look forward to reading your comments and feedback too!
Helping your child to learn these number facts, will help them to improve their speed and fluency in many areas of Maths, as they move throughout Year 2!
It's a great place to start, if you're keen to help your child succeed in Maths.
Once they've mastered bonds to ten, help them to learn the bonds to 20...
and then even try 100!
Number Bonds Song
Song by Nikki Davies that can help your child learn the number bonds that make 10!
Year Two children have made a super start to their mathematical journey. So far they have been busy securing their place value knowledge of numbers to twenty. We have been using a variety of different equipment to help us gain a good understanding. We can now confidently partition numbers into tens and ones and add and subtract numbers too. Well done Year Two, we can't wait to watch you all become marvellous mathematicians!
Year Two have been learning all about 3D shapes. Children can confidently name 3D shapes and are starting to recognise the shapes they can see on the faces. They have worked together using different things to make shapes. They have had lots of fun too! Take a look at our photos below!
Look for the shapes that you can spot in your homes - they are everywhere!
A visit to St. Michael's Church.
Year Two visited St. Michael's Church to find out more about Christianity. We were met by Vicar Simon who welcomed us inside. Children explored the Church and hunted for clues and symbols of the Christian faith. We learnt about Christians attending church to remember people and events and celebrate special occasions. We all had a great afternoon and hope to visit again later in the year.
Following our visit to St. Michael's Church, Year Two decided to learn more about why Christians celebrate harvest. We had a fun filled day learning new facts, taking part in a quiz, solving riddles, writing prayers and making our own harvest bread! We all enjoyed following the recipe, weighing and mixing the ingredients and kneading the bread. We finished our harvest day with a treasure hunt and got to take our bread rolls home to eat for tea. Take a look at our photos to see us in action.
What a wonderful world.
Year Two are finding out what a wonderful world we all live in. As part of our Geography work children have learnt all about the continents and oceans of the world. They can remember the names really well. Ask your child at home which ones they can remember. Children have thoroughly enjoyed exploring the atlases and globes to see where places are. They've got lots of ideas for where they would like to go on holiday! Antarctica is very popular!
This week we have been focusing on the European city, Paris. Children have learnt about some of the tourist attractions and would like to climb to the top of the Eiffel Tower! We have tasted some French food too. Year Two would now like pain au chocolat for breakfast! Next week we are imagining we are on holiday in Paris and writing letters home.
In year 2 we have been investigating which materials are best to use to keep us dry.
We squirted water onto each other whilst standing under a cover... some of us got wet!
We learned about fair testing and made sure we only squirted the material with 10 sprays, each time a new material was tested.
We made predictions about which materials would be waterproof and then recorded our observations.
Check out the pictures of us having fun, exploring the different materials...
Spooky Tuesday!
Year Two had great fun coming to school dressed up for Halloween. They all looked terrifying in their spooky costumes! The children really enjoyed making monsters, ghosts and witches using different paper techniques too.
Year 2 have had a very busy time preparing for Christmas. Last week we visited Amblecote Christian Centre for a 'Christmas Journey'. Children had a wonderful time exploring the real Christmas story and thinking about the gifts that God sent to Earth. Children had fun meeting Mary, Angel Gabriel and some shepherds and a wise man. They even helped to find the lost sheep Shaun! A huge Thank You to all of the people at the Christian Centre who gave us such a special afternoon.
Year 2 are working very hard to produce their fantastic Christmas
play - Baubles. It is sure to be tree-mendous! We are looking forward to performing our show soon.
Merry Christmas from all of the Year 2 team!
See you all in 2018!