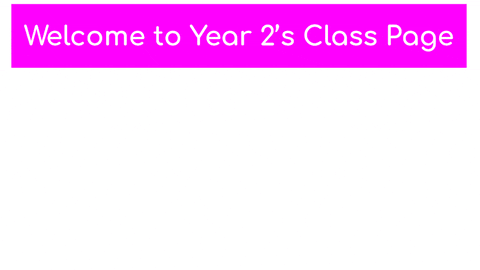 Here on our Year 2 page, you will find everything you need to help you with all aspects of life in Year 2. This year, myself, Mrs Hartley and Mrs Jones will be teaching, nurturing and supporting your children to help them reach their full potential as schools return to some normality after the unrest of the last couple of years!
Please check in regularly, to explore our page and see what we are up to.
If there is anything I can ever help you with, please do get in touch by emailing me, or using the 'Contact Us' form at the bottom of this page.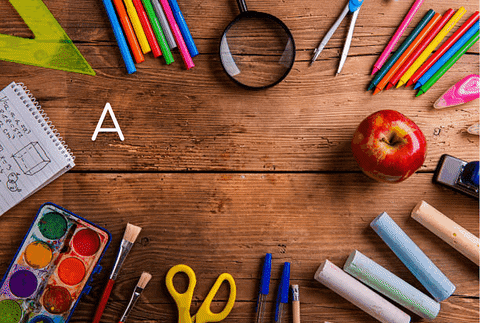 Here, you can see what we have been learning in the 1st half of Autumn term. Scroll down to see what we have been learning each week, and at the bottom of this section you will also find our 'Knowledge Organisers' which will tell you everything that you need to know about our topics this half term, to help support your child with their learning.

Our attendance was only 93.5% this week, which meant we came 4th in the attendance stakes! Come on Year 2, let's see if we can win another certificate and be next weeks winners - and get back up, above 96%. I know you can do it!!!
One person who WAS here all week and won our lucky 100% attendance award was this wonderful little boy, who also won Tom's sporting award this week! We are super proud of him!
This week we are celebrating a 'Well Done Winner' who has been putting extra effort into all of her lessons, and it has reflected in the quality of her work! I am so excited to see just how her wonderful work will progress throughout the year! Congratulations you superstar!
Mrs Hartley chose this little one as the superstar of the week in her phonics group!
Well done - what a great achievement.
Geography: As we continue to learn about the farm, we also brushed up on our map reading skills this week. We used the four compass points (North, East, South and West) to navigate around the map, using the key to identify our location, on the map.
RE: The second Christian Rite of Passage we learned about was the first Holy Communion. We learned the story of The Last Supper where Jesus gave his disciples bread to remember his body that would be broken and wine to remember his blood that would be spilt.
Design Technology: This week, we explored construction. We had to investigate how materials could be combined to make the shape of a vehicle body. We used glue sticks, masking tape, pva glue, and clear tape to see which was the most effective on the different materials. Look at us in action.
Science: We put our scientific enquiry skills to the test this week. We were given a series of materials (stone, wood, playdoh, elastic, tin foil and sponge) and we had to predict what would happen to them if we squashed, bent or stretched them; whether they would change shape permanently, or temporarily. We then tested the materials and record the results of our observations.
Music: We continued to use our skills of finding and moving to the pulse to help us keep in time when playing along with a backing track on our glockenspiels. We are using the notes G A and C, keeping in time and playing the notes in the right order.
Computing: We build on our coding skills this week, learning how to add a timer command into our algorithm. We had to work through a series of steps using the timer and we had lots of fun at the same time! Our skills are improving every week and we are trying hard to use the words 'algorithm' and 'command' when talking about our work.
IMG_2257.mov
SPELLING ZONE - UNIT 3 - Using the 'y' suffix
This week we have been learning how to add the 'y' suffix to a root word.
We learned that when the root word has a short vowel sound followed by a consonant,
we have to double the consonant before adding the 'y' suffix.
For example:
Other examples include: funny, muddy, saggy, spotty, nutty, baggy

We came second in the attendance stakes this week, with 96% attendance, just about meeting the expected standard! Hopefully, everyone will be back in class next week, fighting fit and ready to learn!
Despite feeling under the weather for a couple of days this week, our Well Done winner showed great determination to come to school EVERY day and try his very best! His efforts have lead to great improvements in the quality of his work this week, and we are so very proud of him!
Maths: We have been practicing number facts to 20 in Maths this week, using counters to help us work out the fact families for numbers within 20. We learned that addition and subtraction were the inverse of each other, and how addition is the opposite of subtraction. Not only this, but we also learned that it doesn't matter which way round you add the numbers, the total is the same.
Geography: We learned about the features of a farm, including: a hay barn, fields, a farmhouse, an orchard, a pig sty, a hen house and other buildings or spaces that would be found on a farm.
RE: We learned about a Christian Baptism. We heard the story of John the Baptist and how Jesus was baptised to show his devotion to God. We learned about the ceremony that happens in church, the promises that are made and then the candle that reminds Christians that Jesus is the light of the world.
D.T: After learning about axles, wheels and chassis and how they are involved in moving a vehicle, we had a go at making two different type of chassis. One had wheels that were stuck to rotating axles and the other had wheels that rotated around axles that were fixed to the chassis.
Science: Last week we explored the properties of everyday materials, and this week we identified materials that are found in nature and those that are made by man. We learned how wood is found in nature, from trees - but paper is a man-made material, that comes from trees.
Computing: This week we learned how to use the 'collision detection' tool to create a more complex algorithm in the code. We had lots of fun completing our challenges, making the frog turn into a prince.
These children were coding superstars - look at what they did!
Year 2 Computing 17th September.mp4
SPELLING ZONE - RULE 2 - Soft C
When the 's' sound comes before the letters i, y or e it is spelt with the soft c. Words we have learned with this spelling rule in, are:
concentrate, exercise, dance, price, city, notice, office, race.
We were the attendance winners, with just under 100% attendance and take a look at our lucky attendance winner, who celebrated being at school every single day this week!
Our well done winner received the certificate this week because of her hard working attitude, as well as being kind, polite and helpful!
These children have done some wonderful work in their phonics lessons! Look how proud they are!
Geography: This week in Geography, we learned about Farms and why they are important. We learned that Livestock farms give us meat and eggs, Arable farms give us crops and a Dairy farm gives us milk to drink and to make cheese, and butter.
RE: We began our Rites of Passage topic by discussing important events and stages of our lives; learning to walk and talk, becoming a big brother or sister or even starting school! We chose our most important life changing event, to help us begin to understand what a Rite of Passage is.
D.T: Whilst learning about vehicles, we identified the different features that can be found on many vehicles, such as: windscreens, windows, wheels, lights, and seats. We were surprised to learn that shopping trolleys and push chairs are also forms of vehicle - something that can transport objects from one place to another.
Computing: We have started to learn how to code a computer program, creating a simple set of instructions (an algorithm) to make the program behave in the way we want. We created an airport, making aeroplanes take off when we clicked on them!
Science: In Science this week, we described the properties of different materials - learning new words such as: flexible, rigid, transparent and opaque. Then we grouped the materials according to their properties.
Maths: In maths, we have been counting to 100 using objects. When there were lots of objects to count, we grouped our items into tens and ones , to make it quicker to count.
SPELLING ZONE - RULE 1
This week, we learned that when the 'or' sound comes before the
letter 'l' in a word, we spell it using the letter 'a' - like these words:
tall, call, small, also, almost, altogether, walk, talk, chalk
If there is anything you would like help with, drop me a message using the form below. I will respond as quickly as I am able to and will do whatever I can to help, where I can.