Although it is very cold outside and we are experiencing rather a lot of snow it is already the Spring Term at school and learning is well under way in Year 4!
We have been looking at decimals in Maths and rounding them to the nearest whole number. The children are really beginning to use what they know and apply their knowledge to learn more and more...the sky really is the limit. Go Year 4!
We really enjoyed the Dance-a-thon too, we hope we entertained you as we got our groove on and felt particularly "HAPPY"!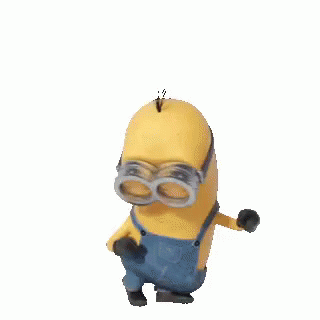 *************************
Get your rocks on!
Times table rockstars is heading to a computer near you! We are busy learning ALL times tables in Year 4 as this is the national curriculum expectation. To help us along the way we are using a great resource called times table rock stars, this helps us to learn the facts and improve our speed by playing games and challenges. Being super speedy is really important. Let's see if we can make an appearance on the leaderboard... Mrs Allport is the one to beat!
What will you be? A busker...rock hero...headliner or the ultimate ROCK LEGEND?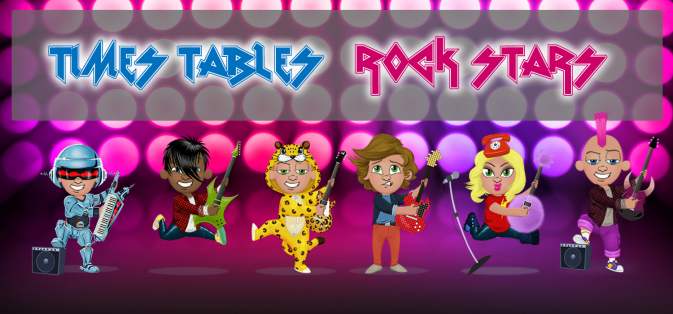 *******************************
Complete your outfit today...with one of our fabulous designer hats!
As part of our European Artists topic we have been inspired by the designer Coco Chanel. We designed our own hats and then made them using colourful paper, we had to use a range of techniques and created some real masterpieces!
They will be on the runway before we know it. Check these out...
And for the winners...
A very difficult task indeed with such superb creations...
Congratulations to Hassan and Ashley! These two talented creators stuck to the brief perfectly and brought their design to life. Well done...
Watch out Giorgio Armani there are some new guys on the block!
******************************
More updates on the way soon!
*****************************
Mrs Colley, Mr Walker and I hope that you all had a lovely Christmas holiday and that everyone is ready and eager to continue their Year 4 learning journey and achieve the best that they can.
Literacy Focus
This half term we will be reading 'The Bogey Men and the Trolls Next Door' by Kaye Umansky. It is a story told in rhyming narrative verse. We will be using drama and discussion to explore the humour in this engaging tale. We will pick out strands from the story to form the basis of the children's own writing.
Recommended Reading
In order to support and enhance our literacy work, we recommend these books as wider reading for the children in their spare time.
Trolls Go Home ( Troll Trouble) - Alan MacDonald
The Secret Book of Trolls - Danny Willis
Troll Wood - Kathryn Cave and Paul Hess
Jabberwocky and other Poems - Tig Thomas
Night of the Gargoyles - Eve Bunting and David Wiesner
Science Verse - Jon Scieszka and Lane Smith
We are learning new vocabulary from the story. Please encourage your child to use these words with friends and family so that they can be embedded in your child's own spoken and written vocabulary.
fateful - very important, often in a disastrous way
desolate - bleak and depressing
indignant - annoyed, outraged
destination - place of arrival, journey's end
Our significant Author this term will be Jeremy Strong. We are currently enjoying reading 'The Hundred- mile-an-hour dog' as our class reader.
MATHS FOCUS:
Continuing our efforts in getting all our children to learn all their timestables, the timestable challenge continues every Thursday afternoon.
Well done to;
Bobby - working at Level 5
Lucas and Fawad - working at Level 4
Jessica and Connor - working at Level 3
Rione, Kara, Umaira, Saifullah, Hassan, David, Milly and Jaiden - working at Level 2
All the other children have been steadily improving their scores, which is pleasing to see. Of course, there's always some more room for practice!
Extending our maths knowledge- Using our Reasoning cards.
Science- Sound
In Science, we have been learning all about sound. The children have experimented with how different instruments sound and vibrations with Mr C before Christmas and have also made a string telephone to see how sound travels through solid objects.
Class teacher: Mrs K.Humphreys
Teaching assistant: Mrs Colley Teaching Assistant : Ms Brett
Well Done Year 4!
The children have made a great start to year 4 in our brand new classroom! Big thanks to Mrs Allport and Mr Gunn for working so hard over the summer holidays to get our classroom ready in time. Also thanks to Mrs Colley and Ms Brett for putting up display work. The children have been trying really hard to focus on their learning, make good behaviour choices and get along with their class mates. During our first week, the children have made a great start to Literacy in reading the story 'Lost or Found?'.
In Maths we have been learning about place value of 4 digit numbers. The children have worked really hard this week to strengthen their understanding in place value from Year 3.
Learning timestables is really important. By the end of year 4, your child should know all of their timestables. Each week the children will take part in a x table challenge. Challenge 1 will have questions linked to the 1x, 2x, 5x, and 10 x tables. The children will have 5 minutes to complete the challenge. Once completed, they will receive a maths certificate and then they will move onto the next challenge.
Exciting Opportunity for Autumn Term!
The children will be taking part in Samba workshops every Monday with a professional musician from Dudley Performing Arts. We are really excited to see and hear Year 4's musical talents develop!
P.E.
P.E. will be every Thursday. Please ensure your child has their kit in school. No jewellary should be worn on this day.
Planners
Planners need to be in school every Wednesday as this is when they will be collected by me. They will then be sent home with the children on Friday. Planners are an important form of communication between the teacher and parents so please make sure you take the time to look at and sign your child's planner.
Thank you.
Homework
The children will be given homework every Monday. This will either be a piece of English or Maths homework. This homework will need to be returned on Friday. Please ensure you child completes this work and hands it in on time. If there is any part of the homework they don't understand they must come and see me so that I can support their needs.
Year 4 children have made a great start to the Autumn term so far. The times tables challenge is now well underway, with lots of children having achieved Level 1 certificates already. We are now working the gaps in times table knowledge- learning the 6, 7, 9 and 12 times tables. Please encourage your child to keep practising them at home, as knowledge of times tables underpins most of our maths learning this year.
Children have also done some great work in Literacy on our 'Lost or Stolen' story by Narinder Dhami, writing a new chapter for the story. We have also made some 'Rakhi' bracelets in Art sessions linked in with the theme. The children were very proud of them and will be bring them home soon.