Welcome back!
Year 4 have got a lot to get through in this short term and we've already made a great start this week.
All of the children in year 4 have been very welcoming and have made my first week at Brierley Hill Primary very enjoyable - I'm looking forward to finishing the year together and to completing all of our exciting units of work!
Literacy and Language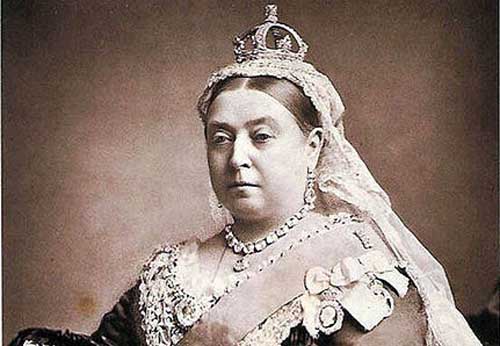 We have started our unit 5 of Literacy and Language, which is focusing on stories with a historical setting. Our fiction story is called 'Runaways' and is set in the Victorian period. This week, we have been historical detectives and finding clues within the text which tell the reader that the story is based in the past. We've also had the chance to perform part of the story, which was very successful - year 4 have some fantastic performers!
These are the recommended texts for children to read ...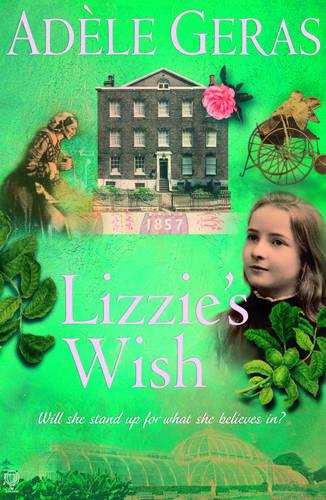 Sound
In science this term, we are starting a new unit on sound. We will be learning all about how we hear sound, how it travels and how the ear works. We've already looked at how vibrations create sound and we investigated this in class with musical instruments, rulers, elastic bands and tuning forks.
Money Containers
In our design technology lessons this term, we are going to be designing, creating and evaluation our own money containers. We will be exploring how money containers are made, what materials are used and who uses them. We will use this information to help design our own, with a particular consumer in mind. I'm looking forward to seeing the results!
Earning a Living
In geography this term, we will be look at the world of work. We will be focusing on why jobs are important, what would happen to the world if nobody worked and what jobs we think we might like when we are older. Year 4 have already had the chance to explore this on the Ipads and have produced some fantastic work.
Practising our sewing!
Welcome back!
We hope that everyone enjoyed half term and that you are all ready for another action packed seven weeks up until we finish for Easter on Friday 12th April!
We have started unit 4 of Literacy and Language. This unit focuses on play scripts. We have been looking at 'The Fly and the Fool' by Lou Kuenzler. Last week we listened to the audio version and acted it out in our groups. We explored different features of writing in play scripts and looked at the different characters in the play. The children discussed how they felt performing the play, most felt nervous apart from Hasnain and Logan who were super confident!
Science - States of Matter
Last Wednesday Year 4 went on a trip to Thinktank Science Museum Birmingham as an introduction to our new Science topic, States of Matter. We had plenty of time to explore the museum and the science garden before watching 'Cauldron Chemistry' which was absolutely 'magic!'
History - The Maya
We have started our new topic in History. We found out last week that conquistadors discovered the lost civilisation in Mesoamerica in the 1600's. Year 4 looked at pictures of abandoned buildings and images of different artefacts that had been found. We are really looking to finding out more!
RE - Why is Easter important?
In RE this half term we will be looking at why Easter is important. We will be starting this once we have finished our History topic as it will lead nicely into our Easter activities at the end of term.
World Book Day
On Thursday 7th March we dressed up as different book characters as part of our World Book day celebrations. Have a look at us in our costumes! Don't forget to spend your world book day token!
As well as dressing up for World Book Day Year Four children also visited Brierley Hill library to ignite their passion for reading. Children explored the library, shared stories and completed a book hunt. At the end of the session they each chose a story book and then we held a class vote to choose two books to take back to share at school. We can't wait to start reading our favourites.
Many thanks to the staff at Brierley Hill library for a fun filled afternoon and we hope lots of our children are now keen to visit with their grown ups and get the reading bug!
Welcome to 2019!
What a fantastic start to the new year. Year Four have made an outstanding start to the new term. Everyone has been working super hard and has been totally engaged in their learning.
We are so proud of you!
We have lots of exciting things planned for the term ahead -
lets get learning!
******************************************************************
Year Four have loved the start of our new unit of work. We are reading 'The Bogeymen and the Trolls next door.' This narrative verse has made us smile and giggle and we are now excited about turning this into a class performance. There are lots of lines to learn so wish us luck!
Later in the term we will be using the characters from our reading to write a new chapter for the story. We can't wait to read all of the fantastic writing from our Year Four superstars!
Have a look at the linked texts below. Dive into one of these books and fill you imaginations with 'trollish' adventures!
*****************************************************
Marvellous Mathematics!
Year Four are going to be busy this half term developing their mental and written calculation skills. They have made great progress so far so just continue the great work Year Four! As well as this we will be learning more about fractions and learning Roman Numerals too.
Keep practising your multiplication tables - we have had some brilliant scores and times on Times table Rockstars - who will be our next Rockstar of the week?
*****************************************************
Fantastic Flute!
Please remember to bring your Flutes to school each Monday. Children have made fantastic progress in these music lessons and are now able to play some different notes and read musical notation. We will be posting another clip of us in action too. Watch this space!
*******************************************************************
Remember swimming for Year Four starts this half term. Children need to bring their swimming kit every Tuesday. We can't wait to take the plunge!
*****************************************************
Geography - Village Settlers
This half term in Geography Year 4 are going to be learning about Early Settlers in the UK. We have already been investigating names of places in the UK and discovering what the name means.
Did you know that a place ending in the word '-ham' means village and that a place ending in the word '-ton' means farm?
Year 4 had a challenge to use an atlas to help them find as
many names of places in the UK ending with different phrases.
++++++++++++++++++++++++++++++++++++++++++++++++++++++++++++++++++++++++++++++++++++++++++++++++++
RE - Hindu Worship and in the Mandir
This term in RE we are going to be learning about Hindu Worship and in the Mandir. We have already been learning about the symbol of the aum and what it symbolises to Hindus. It is the symbol of Brahman, the absolute God. The letters a-u-m represent a sound that Hindus utter every day.
We have explored the Hindu belief that although God is invisible, he is everywhere.
++++++++++++++++++++++++++++++++++++++++++++++++++++++++++++++++++++
Year Four's Fantastic Finish!
What a fantastic way to finish a unit of work!
Year four had a wonderful afternoon this week as children's grown ups joined them in school for a workshop. The children were so excited to see the adults in school and loved sharing all of the spectacular science that they have learnt this term. Children and adults worked together to explore the digestive system. Great fun was had mashing up food and adding stomach acid (coca cola!). We squeezed out the excess liquid before pushing the waste along our intestines, a cleverly disguised pair of tights! Everyone got fully involved and the children simply loved this messy experiment! Children and adults then worked together to create a poster to show this process. They showed just how creative they could be! A huge Thank You to everyone who was able to come along to share in this learning. Take a look at all the photos to see us in action!
Well done Year 4, I am so very proud of you
.
A big thank you to all of the parents who wrote messages about our workshop in the children's planners, they were very much appreciated.
Read these wonderful comments to find out what some adults thought of their afternoon in school!
"Thank you for the workshop it was really fantastic."
"I really enjoyed it."
"I had a lovely time working on the digestive system experiment. Thank you."
"I enjoyed every minute of it. Thank you."
"Thank you for inviting me to come in to school and work with the children. I loved it."
"The workshop was fantastic! A great 'hands on' way of finding out what my child has been learning about!"
"Yes, I really enjoyed myself and think I learnt something myself too, and to say how many adults and children were in the room they all behaved excellently. It was a pleasure."
Children had a wonderful time this week when they took part in a 'Reindeer Run!'. They were working hard to collect money for Mary Steven's Hospice. Many thanks to all children who have returned their sponsorship form and money for this charitable cause.
Take a look at out photos to see some of the fun that we had!
Welcome to Year 4's website page for 2018-2019. Year 4 children have made a spectacular start to the new term. Mrs Pargeter and I are already super proud of them all. They are all looking very smart in their uniforms and are ready for an action packed term of learning!
Just a couple of reminders.
Please make sure that children have their PE kits in school. PE this term will be on a Wednesday.
All planners and homework need to be in school every Monday please.
***************************************************************
Literacy and Language.
Our first unit explores the themes of relationships, suspicions and trust. Children will use a rollercoaster model to plan and write a new chapter for our focus text 'Lost or Stolen?'
Children have made a fabulous start to this new unit and we have already had some great debates about what how the characters are behaving and what we think the characters should do next.
Please try and take your child to the library and encourage a love of reading. As Doctor Seuss says:
Children could look for our linked text to this unit too. I would love to hear what they think of these recommended texts.
*********************************************************************
Children will soon be bringing home their log in details for Times Table Rockstars. Please encourgage them to access this at home. Our focus times table for this half term is the 6 times table. Each week I shall be looking at who has been learning at home and we will celebrate our 'Rockstar of the week'.
Just remember, it could be you!
********************************************************************
During our transition week Year four had great fun solving a logic problem which involved them working together and finding a possible solution. The children showed great team work and determination and they all solved the cups and saucers challenge.
********************************************************************
Twoo lives here?
Our first topic this term is Twoo Lives Here? Children are busy developing their scientific skills as they learn about different animal habitats. They will be learning how to groups and classify animals and how to organise them into different types of sorting diagrams.
Our topic will then move on to studying Europe where children will learn about the Geography of the continent. They will be finding out about capital cities, flags, populations and natural geographical features. At the end of the topic children will be researching the country of their choice and producing an information file about it.
**********************************************************************
Fantastic Flute!
Year 4 children are very proud to announce that they are ALL learning how to play the flute. We have started our music lessons and have made great progress. It is very tricky to make a sound but we are persevering and we know that we will sound marvellous before long!
Listen to us in action!
Year 4 were visited today by Blue Watch from Brierley Hill fire station. The fire fighters came to school to educate the children all about fire safety. We learnt how to make emergency calls, identify dangers in the home, the importance of smoke alarms, what to do in a emergency fire situations and the dangers of making hoax calls. The children listened very carefully and answered lots of questions. At the end of the session they learnt what to do if they were on fire! They loved practising the 'Stop, drop and roll!' At the end of the session they left us with puzzles to solve as well as things to do with our grown ups at home.
A huge thank you to the fire service for visiting our class today, we all learnt such a lot.
Year 4 children had a 'Spook-tastic!' afternoon in school today! We held a competition to design a pumpkin, then held a vote to choose our class favourite. Sam was our lucky winner. Children then worked with Mrs Pargeter to put the design to life! They had great fun scooping out the middle of the pumpkin which they described as "Pumpkin brains and guts!"
As well as that they made small story books. Watch out they are spooooooky!
Visitors came into school today to talk to us about Remembrance Day. We learnt about the significance of it and how this year is extra special as it is 100 years since the end of WWI. All children then made their own paper poppy which is going to form part of a whole school piece of art. Look out for our work which is going to be displayed in Brierley Hill and think about its symbolism as we aim to live in a peaceful world.
​​​​​​​
Watch this space........photos of us in action will be uploaded very soon. We can't wait to show you all of the fabulous things that we are doing in Year 4.